« A PASSION
SHARED
From Father to Son »
MILLER: A FAMILY TRADITION SINCE 1825
Flour milling is a passion shared from father to son for almost two centuries, that of the mill: crushing selected wheat into flour worthy of the best bread, which will make the baker proud and the customers satisfied.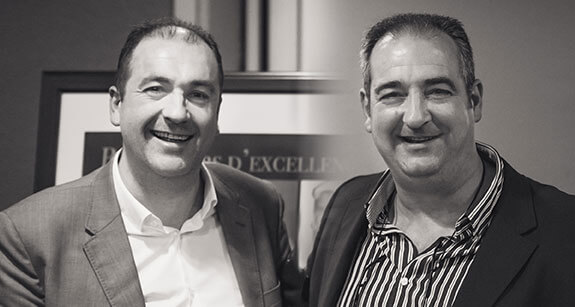 Christophe and Franck BOURSEAU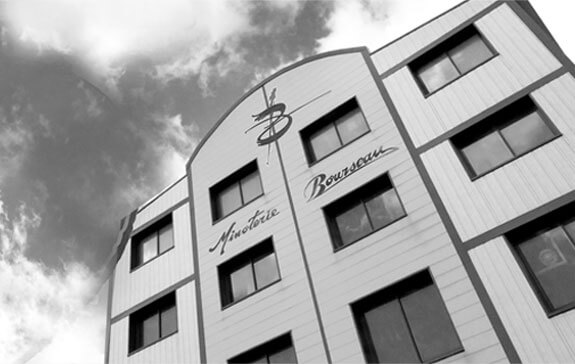 Cylinder mill
A KNOW-HOW TRANSMITTED THROUGH GENERATIONS
Franck and Christophe Bourseau are now continuing the family adventure following their father, Bernard Bourseau.
Under the impulse of Bernard Bourseau, the mill has been constantly overhauled to take account of technical developments vital in the search for efficiency and food safety, with the aim of always reconciling authenticity, modernity and preserving the soul and conviviality of the premises.
The export activity is also part of our strategy and development, we have cooperations with importers to whom we provide trainings and technical support on our French flours.
3 WORK TOOLS: TWO ROLLER MILLED GROUND ON CYLINDERS AND ONE STONE GRINDER MILL
A modern rollerground cylinder mill in Nozay west of France – 400 Km from Paris is used to produce the so-called conventional and CRC flours like the Red Label "Farine de mon Père" T65.
Lastly, and because we wish to perpetuate the traditional values of French flour milling, we have built an authentic stone grinder mill at the Nozay site. Our selected French cereals are thus gently ground without being heated to preserve flavour and aromas. This mill is used to produce the "Farine de mon Père" T80, T150, Organic flours and Buckwheat flour.
The roller mill at St Omer de Blain, is used for organic production. This is were organic wheat, rye, spelt and small splet flours are made.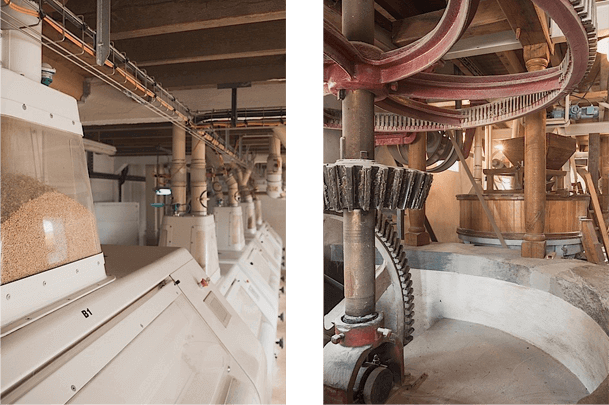 THE TEST BAKERY: A LABORATORY OF IDEAS AND INNOVATIONS
Near our roller mill and stone mill, we have built a test bakery.
As well equipped as our artisan clients, we test all of our flours here in the same conditions as those of an artisan baker.
Our trainers and bakers work on product improvement, rationalisation of work methods to increase bakery productivity and quality of bread and pastries.